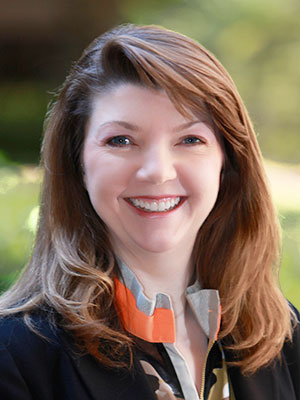 Helene G. Lollis
President and Chief Executive Officer
Helene Lollis is the president and chief executive officer of Pathbuilders. She guides strategic direction and program development, provides high-level partnership with clients, and represents Pathbuilders in the community. Trained as an engineer, Helene spent 12 years with Amoco and then BP Corporation in plastics process design, product development, marketing, strategic planning and company mergers and acquisitions.
Helene is frequently invited to speak on the topics of mentoring, women in the workplace and career planning. She has been published in HR Magazine, Diversity Executive, and Talent Management and has been featured in The Wall Street Journal. Extremely active in the community, Helene is the immediate past chair and on the executive board of Junior Achievement of Georgia. She also serves on the Board of Directors for the Atlanta Rotary Club, the Board of Trustees for the Woodruff Arts Center, and she served 10 years on the board of the Metro Atlanta Chamber. She serves on the advisory boards for the Atlanta Business Chronicle's Women's Leadership Forum and the Private Bank of Buckhead, she is a graduate of the 2008 class of Leadership Atlanta and a member of the International Women's Forum.
In 2015 Helene was awarded the Gold Leadership Award by the Junior Achievement USA Board of Directors for her service to JA. She was named a "Woman Worth Watching" in 2014's Profiles in Diversity Journal, a Business to Business Woman of Excellence honoree in 2012, a POW! Purposeful Woman in 2010, and the Guiding Star in 2007 from the Emory's Executive Women of Goizueta. In 2011 and 2012 Helene served as a subject matter expert and session chair focused on mid-career issues at The Wall Street Journal Executive Task Force on Women in the Economy. She received her bachelor's and master's degrees in chemical engineering from N.C. State and Purdue Universities.
Trudy W. Cox
Vice President of Strategic Accounts
As Vice President of Strategic Accounts, Trudy Cox leads the corporate strategic growth of the organization. Trudy is invested in the success of clients, partnering with them to achieve business results by designing creative approaches to professional development and mentoring solutions.
Over the course of her career, she has successfully built strategic partnerships with many Fortune 1000 corporate clients and financial institutions in the United States and Canada. Trudy joined Pathbuilders with seven years in human capital management with Spherion and Manchester/Right Management. Prior to her human resources consulting experience, Trudy rose through the ranks of American Express where she gained international experience as vice president and general manager of Amex Canada, served as a member of the Executive Committee, and was later promoted to VP & GM of United States and Canada FSI sales.
Active in the Metro Atlanta community, Trudy serves as a member of the advisory committees for The Drake House, Society of Human Resource Management, and the On-Board Network for Women. She holds an Executive MBA from the Southern Methodist University of Texas and a bachelor's degree from Amber University.
Christine F. Carter
Vice President of Client Services
Chris Carter, Vice President of Client Services, is a marketing and operational professional who has refined her expertise primarily in the financial and technology sectors over the past two decades.
In her current role, Chris designs, develops, and oversees the delivery of high-impact mentoring and leadership development programs. She is responsible for running the mentee-mentor matching process as well as identifying and developing the custom curriculum for clients. She also establishes and improves processes, procedures, and pricing models to ensure organizational efficiency and continuous improvement and profitable growth.
Chris spent nearly six years as director of marketing for a large division of Textron Financial Corporation and was part of the team that managed the liquidation efforts of the organization, managing the processes and technologies for the take back and sale of golf and hotel properties. She earned her six sigma green belt while working with Textron.
Prior to her tenure at Textron, Chris served in a variety of sales, marketing, and management roles for Lanier Worldwide, Inc. She graduated from Mercer University with a bachelor's degree in Communications.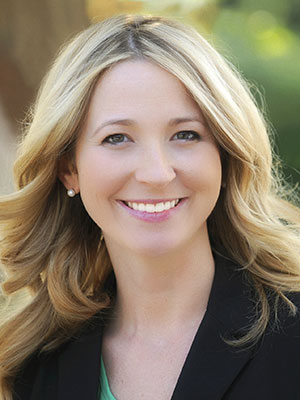 Ashley McNabb
Director of Programs
Ashley McNabb is Pathbuilders' Director of Programs. In her current role, she leads the implementation and management of all cross-company and custom programming. She also manages the program management team in delivering interactive workshops and webinars, ensuring efficient and high-quality meeting management, and maximizing participant engagement.
Ashley drives curriculum design and customization, and works closely with the content delivery team to keep programming fresh and innovative. Ashley has had roles of progressive responsibility at Pathbuilders, beginning as a Project Coordinator in 2004 and taking on additional roles in program management prior to her current role. She is an alumna of the Insignia℠ and Percepta® programs, which gives her a personal interest and understanding of Pathbuilders' mission. She is a graduate of the University of Georgia, with bachelor's degrees in Public Relations and Speech Communications.
Contact Us Today
A powerful, new resource for your organization.
Pathbuilders partners with Fortune-ranked organizations to develop high-performing people.
Contact Us Today