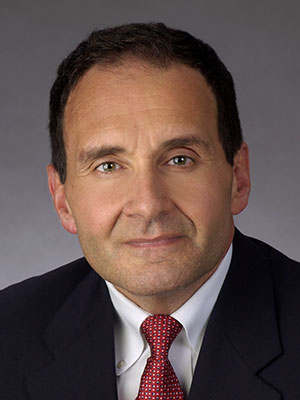 Allan J. DeNiro
Chief People Officer, Haverty Furniture Companies
Allan J. DeNiro is Senior Vice President and Chief People Officer for Haverty Furniture Companies, an Atlanta-based retailer with 124 stores in 17 states. Allan oversees all HR, Benefits, Executive Compensation, eLearning and Employee Relations for the Company. Allan also serves as Non-Executive Chairman of New Century Partners, an Atlanta-based company that provides private advisory services exclusively to CEO's and Company Owners. Allan has direct prior experience in General Management, Sales, Marketing, Manufacturing, Distribution, Strategic Planning, Mergers and Acquisitions, Human Resources, Administration and as Vice-Chairman. Equally notable is the diversity of his experience in multiple industry verticals including Health Care, Retail, Consumer Products, Media, Sports, Entertainment and Private Equity in both
Fortune
50 and privately held entrepreneurial ventures.
This has all been balanced out by a series of decades-long contributions as a Board Member or Volunteer to the efforts of for profit and not-for-profit organizations; such as: Emory University's Executive Women of Goizeuta, Mary Hall Freedom House, and Diversitech Manufacturing Company to name a few. He has also served as Vice Chairman for Brach's Confections Inc and a mentor in the Pathbuilders Achieva® program.
Allan holds a Bachelors Degree from Bowling Green State University and has completed the Columbia School of Business Executive Program. He is also a graduate of the Leadership Atlanta Class of 2008. In 2010, Allan received the first-ever Emory Business School 'Bridge Award' for his notable efforts in developing women leaders and in lending counsel to their organizations.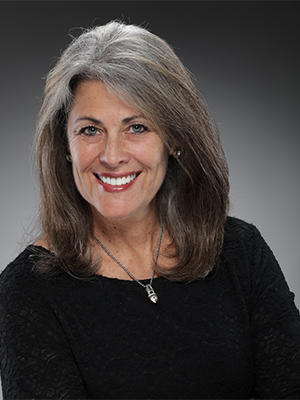 Jill Ratliff
President and CEO, Empowerhouse Group
Jill Ratliff is President and CEO of Empowerhouse Group. Prior to this, she served as executive vice president, People and Culture, for Assurant Specialty Property, leading organizational development and human resources. She joined Assurant Specialty Property, an Atlanta-based division of insurance provider Assurant Inc., in 2008. Prior to arriving at Assurant, she served as director, Executive and Leadership Development, for ADP. In that capacity, she supported the ADP Global Leadership Development Program, executive and high potential coaching, and organizational effectiveness consulting.
Jill has more than 20 years of Fortune 100 human resources management experience. She held key senior positions such as executive vice president, Human Resources, for ING North America, director of Corporate Human Resources for PepsiCo's Taco Bell Corp., and senior human resources consultant for the Los Angeles Times. She began her career in a sales role for Dow Chemical Co.
Jill holds a bachelor's degree in industrial management from the Georgia Institute of Technology, and is currently pursuing her master's degree in organizational leadership.
She serves on the boards of directors of Junior Achievement of Georgia, which inspires and prepares young people to succeed in a global economy, and Emerge Scholarships, whose mission is to provide scholarships to women whose educations have been interrupted, who have overcome significant obstacles, and who give back to their communities. Jill has also served as a mentor in Pathbuilders Achieva® and Pathbuilders Inspiria® programs.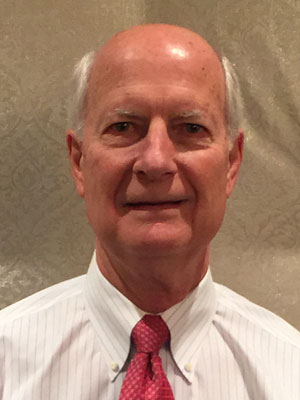 Val Markos
Founder, Vmark Consulting
Val Markos is founder of Vmark Consulting. He has over 25 years of experience in the design and implementation of talent development programs. Val consults in the area of leadership development, focusing on leadership assessment and feedback, coaching, succession planning, executive selection, and talent management systems.
Prior to founding Vmark Consulting, Val was Executive Director – Leadership Development at BellSouth. In that capacity he directed the identification and development of current and future leaders for the company. He was responsible for the succession planning process, high potential development programs, and executive education through the BellSouth Leadership Institute as well as staffing of the top 1000 positions in the company. Val has designed and implemented talent review processes, coaching and mentoring programs, educational offerings, assessment processes, and recruiting and selection processes.
Prior to joining BellSouth, he worked as an internal consultant in the area of personnel selection and organization development in both the private (USX) and public sector (City of Miami, Florida).
His education includes an MS and Ph.D. in Industrial/Organizational Psychology from the University of Georgia and BA degree in Psychology from Weber State University in Ogden, Utah.
Val has made numerous presentations at conferences and seminars sponsored by nationally recognized professional organizations such as the American Psychological Association, the Society of Industrial/Organizational Psychology, the Human Resources Planning Society, and the American Society for Training and Development.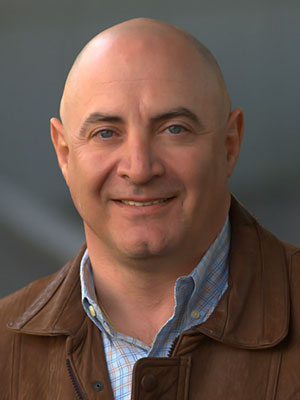 Chuck Papageorgiou
Managing Partner, Ideasphere
Chuck Papageorgiou is the Co-Founder and CEO of International Screening Solutions, Inc., a company that provides risk management and international background screening services and products to a variety of industries, and the Founder and Managing Partner of ldeasphere Partners, LLC, a company that provides interim leadership and executive level strategy, technology, and operational consulting to the high-tech, light manufacturing, gaming, logistics, and financial services segments.
He brings his global experience in Technology, Operations, and Sales Operations, both as an entrepreneur, a consultant, and an executive, to actively assist and guide management teams of companies he founded/funded himself, as well as Ideasphere client companies.
As an entrepreneur he has founded and launched a number of companies over the last twenty years, raising over 15M in startup capital, and has advised and mentored dozens of founders and co-founders of early stage companies. As a corporate executive and consultant he has lead organizations ranging from five person spin-off divisions to 10,000+ employee international operations. He has directly lead, or acted as a senior consultant, on M&A and restructuring transactions worth over 9 billion dollars.
Chuck is a member of the Advisory Board and Chairs the Programs Committee for the University of Tampa Entrepreneurship Center, a Board Member of the Tampa Bay Technology Forum, and an Entrepreneur-in-Residence for the Moffitt Cancer Research Center. He also chairs the TechStart Foundation in Tampa Bay and has served a mentor in Pathbuilders Achieva®.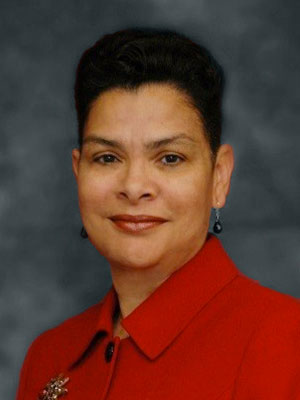 Denise Billups
SVP, Business Development, Executive Coach and Consultant
Denise Billups serves as an Executive Coach and Consultant and the SVP of Business Development with C Robinson Associates, Inc. In her current role she partners with individuals and organizations to provide business consulting, professional development services and coaching to assist her clients in the achievement of their personal and professional goals and drive their optimal performance. Prior to joining C Robinson Associates in 2009, Denise built a successful 30-year career with the IBM Corporation, advancing from an entry level technical sales representative position through Customer Service, Business Operations and Sales executive leadership roles where she led teams of up to 900 employees.
Denise is very active in her community, currently serving on the boards of The Civic League for Regional Atlanta (Board Chair), Women in Technology (Strategic Planning, Governance, Nominating and Advisory Council Committees) and Emerge Scholarships. She also serves as an advisory board member for Cool Girls, Inc. where she is also a past Board Chair. Denise is a graduate of Leadership Atlanta (2003), Leadership America (2006) and the Regional Leadership Institute (2011). She is also proud to serve as a mentor for high-performing women through Pathbuilders where she has volunteered for 14 years.
For her personal and professional leadership and her many contributions to the community Denise was recognized with a 2008 United Way of Dekalb County Legacy Award, a 2007 Turknett Leadership Character award and as an Enterprise Business category finalist for the 2005 Women in Technology Woman of the Year in Technology award.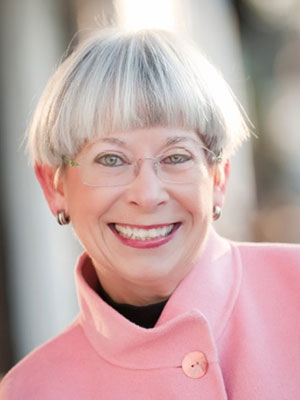 Sandra Hofmann
CIO-in-residence, Advanced Technology Development Center, Georgia Tech
Sandra Hofmann serves as CIO-in-residence for the Advanced Technology Development Center (ATDC) at Georgia Tech, a nationally recognized science and technology incubator helping launch and build successful Georgia companies through strategic business advice and connections.
Sandy previously served as the CIO and Chief People Officer at MAPICS, as well as COO for Turknett Leadership Group, one of the Southeast's oldest and most respected executive leadership development organizations and COO for Closets and More.
Her leadership has resulted in recognition including Georgia CIO of the Year 2003 from Georgia CIO Leadership Association (GCLA) 2003 & 2004 finalists for Woman of the Year in Technology by TAG's Women in Technology (WIT).
She currently serves as President and Board Director for Women in Technology, and as a member of the TechBridge and the Technology Association of Georgia Board of Directors. Previously Sandy served on the Board of Directors for AAA Auto Club South, as chairman for the Board of Directors for Society for Human Resource Management-Atlanta, and Compensation Committee Chair for AkroMetrix Board of Directors. Sandy currently participates on numerous advisory boards including AAA Auto Club Georgia, Virima, Turknett Leadership Group and The University of Georgia Terry College of Business Atlanta Leadership Symposium. She serves as Honorary Chair of TechExecs. Sandy has served as a mentor nine times in the Pathbuilders Achieva® program, and was named Mentor of the Year in 2006.
Contact Us Today
A powerful, new resource for your organization.
Pathbuilders partners with Fortune-ranked organizations to develop high-performing people.
Contact Us Today